Science of Breakup
SKU:
In 
Science of Breakup
, author and scientist
Anne Freier
takes us on a journey into our most intimate relationships and how their painful endings can shape us both psychologically and biologically. Drawing on years of research and conversations with experts across the scientific community, she explores the contemporary science behind our greatest emotion – from the evolution of love to the neuroscience of heartbreak – and shows us how and why we love and grieve the loss of love. Guiding us through scientifically-tested strategies to help us get over heartbreak, 
Science of Breakup
 demonstrates how our brains can help us through dark times, and finally free us from the tunnel vision of our deepest sorrows.
Published by
Beshu Books
ISBN: 978-3-9821950-5-6
Format: Paperback
Pages: 144
Shipping to UK - FREEShipping USA Mainland / Australia - Economy £5.50Shipping USA Mainland / Australia - Standard £9Shipping Rest of World - Economy £9
Orders in the UK are usually fulfilled within 3-5 days; USA/Australia Economy shipping takes around 14 days. USA/Australia Standard shipping takes 3-5 business days. Rest of World shipping varies.
Ordering multiple copies? Please
get in touch
for combined shipping rates.
Please select correct shipping from drop-down below.
Final price includes shipping and VAT.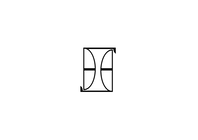 You may cancel your order within 24 hours by emailing
orders@beshu-books.com
. Please note that due to the nature of this product we are unable to offer any refunds for books. If there's anything wrong with your order please email
orders@beshu-books.com
.
---
This website uses marketing and tracking technologies. Opting out of this will opt you out of all cookies, except for those needed to run the website. Note that some products may not work as well without tracking cookies.
Opt Out of Cookies